Employment Opportunities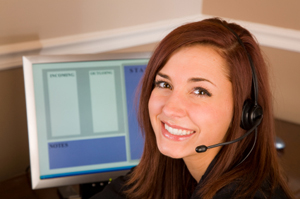 We look for many qualities in the individuals we hire -- the ability to communicate effectively, a high level of organization, strong interpersonal skills, and so on.
Regardless of an applicant's qualifications, we always look for one attribute in particular -- the desire to provide high quality products with excellent customer service. We can train people how to work with clients or run pieces of equipment, but to have passion for customer service and pride for your work takes a unique individual.
If these are qualities you possess, we're sure you'll find a rewarding career with us. We supply our team with the latest technology, afford them the best training available, and provide every opportunity for growth within our company.
Current Openings
ENTRY LEVEL XEROX OPERATOR
Essential Duties and Responsibilities
Assists in ensuring digital print output meets color accuracy, print quality standards and customer's quality specifications.
Ensures availability of proper materials and tools are available to maintain work flow.
Ensures all parts and materials are stored properly to conserve space and comply with safety procedures.
Reliable attendance is a must.
Team player with the desire to work.
Computer knowledgeable.
Ability to change direction at a moments notice.
Able to learn/Identify how to fix minor mechanical issues in the machine.
Knowledge of Xerox digital printing and software is a plus.
Other duties as required, directed, or assigned by supervisor.
Knowledge, Skills and Abilities
Ability to do basic math, add, subtract, multiply, and divide.
Ability to apply common sense understanding.
Ability to read a ruler.
Able to lift 40 lbs.
EDUCATION and/or EXPERIENCE
High School Diploma or GED
---