Digital Output & High Speed Copies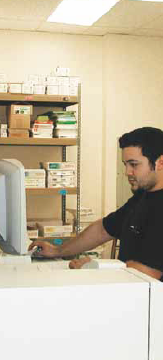 We can print your documents efficiently in both color and black and white. We also have the capabilities of on-demand printing with the Xerox Docutech & DocuColor machines which produce quality color and black & white pieces that are cost effective. These machines are also connected to our computer network, thus we can move files to print as is or with personalized variable data.
Let our digital specialist Sean McAfee help you with your digital copying needs today.